Lawyer briefcase
. Clasp portfolio size 55h32 mm made ​​of metal, has a code. In the portfolio are 3 branches: Second - 3 pockets, 2 compartments for pens, 6 pockets for cards dikontnyh, between the second and third compartment has a large zippered compartment.
lawyer briefcase
and handbags - a classic attribute of any business person. In appearance these products can be judged on the quality of your business partner in business or work colleague. Briefcases and bags with the logo of your business is a person representing your company to
customers and businespartners.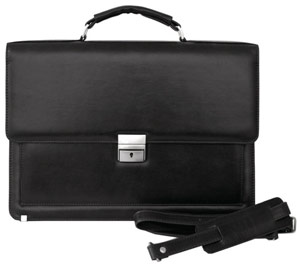 lawyer briefcase
and handbags is a portable advertising your company, making it visible everywhere - in transport, the office, at various exhibitions and promotions. Your company logo can decorate the bag carrier or promoter.
lawyer briefcase
and bags with company logo can give your company and employees and business partners - all of this will be of enormous benefit in advertising promotion company. Advertising effectiveness depends largely on its carrier. Briefcases and bags with the logo very comfortable and should always be at hand practical person.